Hi! It's Nani w/ some fun Spanish practice games — all about summertime!
Word Association Game
Try playing a game of word association in Spanish with your little one. Say a word in Spanish and ask your child to say the first Spanish word that comes into their head. Keep it going and see how long you can keep it up!
For example:
verano, playa, arena, cangrejo…..
Spanish Hangman
Try playing Spanish Hangman or "El Ahorcado" with your kiddo this week. It's a great way to practice Spanish words and letters. Here are a few summer-related Spanish words to get you started.
c _ _ _ r   (calor)
p _ _ _ a    (playa)
v _ _ _ _ _ _ _ _ s    (vacaciones)
Describe the Image
Ask your child to describe, in Spanish, what they see in this image. What colors do they see? What is the landscape like? Who might live in each of these houses?
If your little one isn't talking yet, show him or her the picture and point out the colors, count the different items together and make up a Spanish story using this image!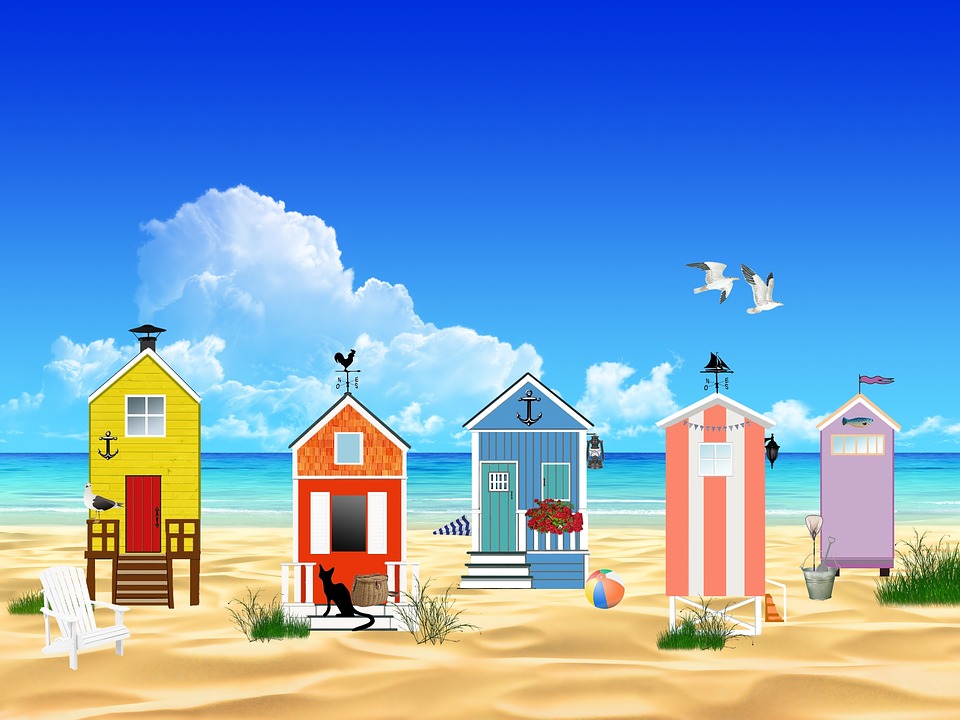 Remember the key to success is to make Spanish practice fun! Enjoy!
ParentsTogether is a nonprofit organization that provides resources, connections, and community that help kids and parents thrive. We also help families take action together to build a positive future for all our kids.  Get updates and action alerts via Facebook Messenger, get Spanish activities for kids with Bilingual Kids, or ask kids a daily fun question with Q4KIDZ.