Ever notice that Father's Day is never celebrated with quite the same fanfare as Mother's Day?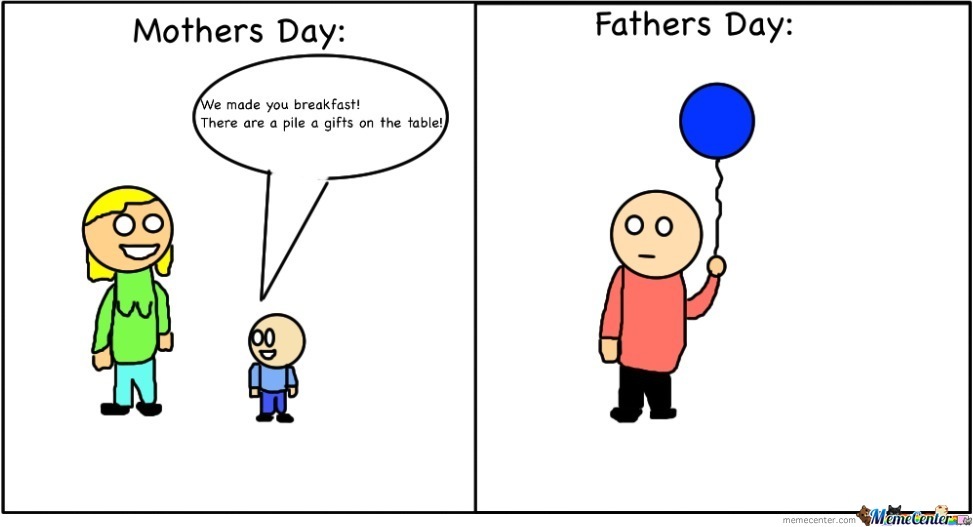 It didn't even become an official holiday until a whopping 58 years after Mother's Day was established. Just one of many ways that, in our society, men aren't expected to be full partners in parenting.
One gift that could help level the playing field? Paid family and medical leave that includes paid paternity leave.
Studies show that when dads are able to take two or more weeks of parental leave, they are more involved in their infant's care (think: feedings, diaper changes, middle-of-the-night-baby-bouncing-sessions) and report feeling more satisfied as parents.
And, in families with dads, when they are more involved, kids have better outcomes. Evidence suggests that longer paternity leaves and increased time by fathers spent caring for their very young children is associated with higher cognitive test scores in their kids.
Of course, not all families have dads. A strong paid leave policy (like the FAMILY Act that is gaining support in Congress) supports families of all shapes and sizes, including families in which moms currently do most of the caregiving.
And, as it turns out, when there's both a dad and mom in the picture and dad gets family leave, mom wins too. The research says that dads who take leave tend to share the load of childcare and household chores more equally with their partners. And, in mom-dad families where dads take leave, moms increase their level of full-time work and earn more money.
Happier dads. Healthier kids. More successful moms.
Paternity leave really is the gift that keeps on giving.
And who knows? It could just be the thing to make Father's Day finally reach Mother's Day proportions.
ParentsTogether is a nonprofit organization that provides resources, connections, and community that help kids and parents thrive. We also help families take action together to build a positive future for all our kids. Sign up for updates and action alerts via Facebook Messenger, get Spanish activities for kids with Bilingual Kids, or ask kids a daily fun question with Q4KIDZ.