This hasn't been the most kid-friendly election cycle, but one thing that is kid friendly is voting. Around the country, parents are taking their kids to share in one of our most fundamental rights: Voting. Check out amazing #familyvote photos coming in here.
Inspire Other Parents to Vote with a #FamilyVote Selfie
Help spark a new tradition in your social network: Show the world how powerful voting is with your #FamilyVote selfie.
Step 1: Vote & Take a Pic
Take your kids to the polls and take a picture OUTSIDE with your "I Voted" stickers (

Find your polling place here

or here

.)

If you can't vote with your kids, bring home the "I Voted" stickers and take your pic together

Early voting and mail ballots count, too! Take an action shot when you put it in the mail.
Step 2: Share & Inspire Others!
Post your picture to Facebook, Instagram, or Twitter, with #FamilyVote

Tag your friends and encourage them to share their own #FamilyVote pics
Involving your kids in voting shows them what democracy is all about, and it helps show our country that families matter and have a powerful voice.
Be a #FamilyVote Trendsetter
Share this on Facebook to tell your friends you'll be sharing a #familyvote photo when you vote. Or, save one of the photos below and post to Instagram.
If you'd like more images to choose from, see our #FamilyVote resource page.
Follow us on Facebook, Twitter, and Instagram to see our favorites!
For motivation, click out our Top 5 Reasons to Vote with Your Kids.

Other Great Election Resources for Kids
A joint project of: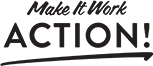 ---
More from ParentsTogether
Ask your kids a creative Q4KIDZ question every day to spark meaningful conversions.
Raising bilingual kids who speak Spanish and English? Get activities, advice, and reminders.