More and more Walmart workers have been speaking out about having to go back to work days after giving birth, because of Walmart's grossly inadequate paid family leave policy.
So ParentsTogether joined with PL+US (a group that fights for paid leave), OUR (an inspiring organization of Walmart workers fighting for respect), and other allies to collect 85,000 petition signatures calling on Walmart to offer all employees quality paid leave!
The day before Walmart's shareholder meeting, four workers, Janie, Carolyn, Liz, and Betsy, hand-delivered al 85,000 signatures to Walmart's HQ–with news cameras in tow.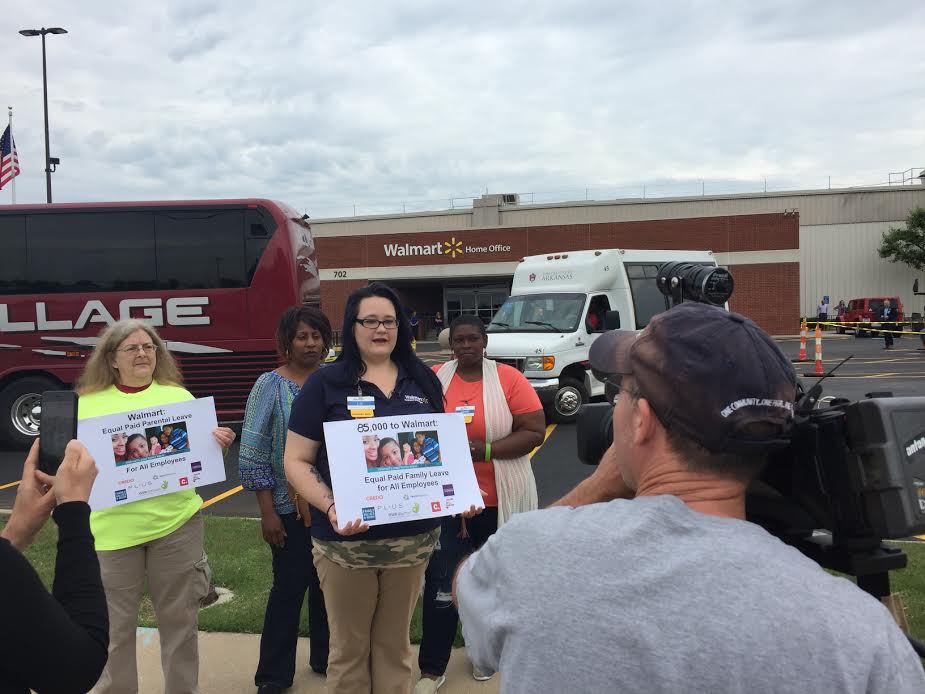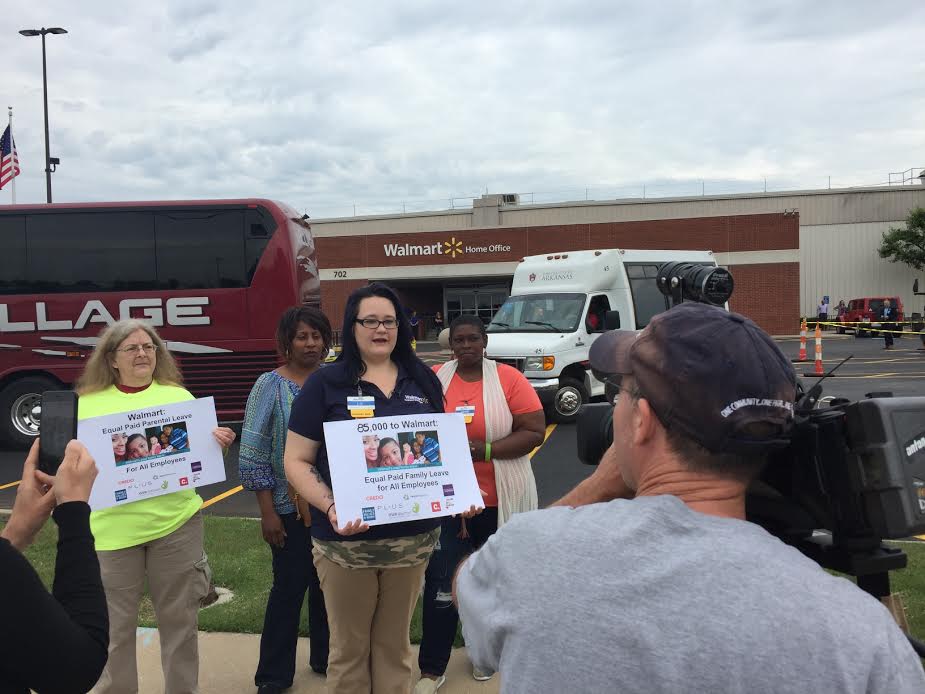 The next day, Janie and Carolyn bought their call right into the shareholder meeting. In front of 15,000 (!) Walmart associates, shareholders, and Walton family members, they bravely delivered powerful testimonials urging Walmart to offer better paid leave (and to address other issues, like unpredictable scheduling and unfair treatment of workers of color).
"An unfair leave policy, reduced hours and low pay make it difficult for most of us to pay our bills and take care of our families," said Carolyn, who works at a Walmart store in Outer Banks, N.C. "Walmart can, and should, live up to the promises it makes: letting us take care of our children when they are sick, and accepting our doctor's notes."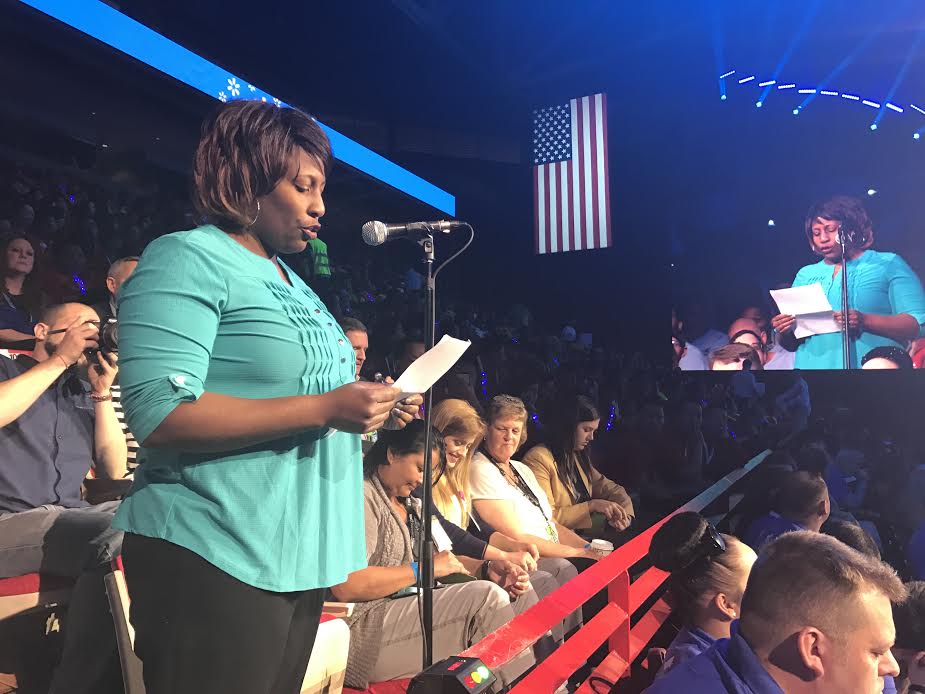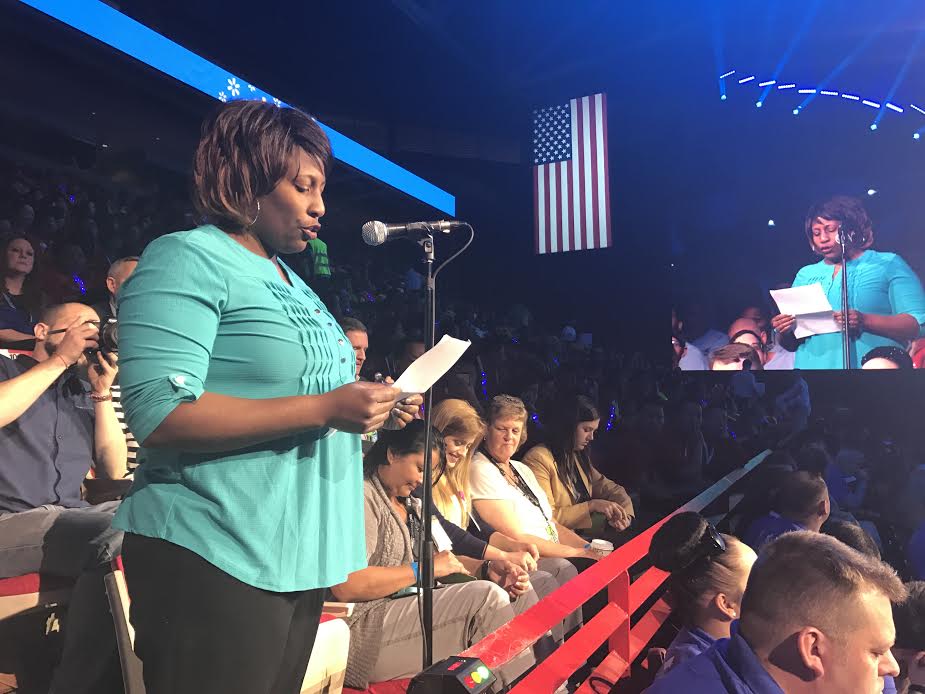 The associates in attendance were hand-picked by Walmart's management, but as the workers advocated for improved corporate family leave policies, thousands cheered loudly in agreement. And Janie and Carolyn's stand made national news, turning up the heat on Walmart.
Now Janie, Carolyn and the other Walmart workers at OUR are pushing to keep up the momentum. They've asked us to continue to support their efforts. So stay tuned!
ParentsTogether is a nonprofit organization that  provides resources, connections, and community that help kids and parents thrive. We also help families take action together to build a positive future for all our kids.  Get updates and action alerts via Facebook Messenger.